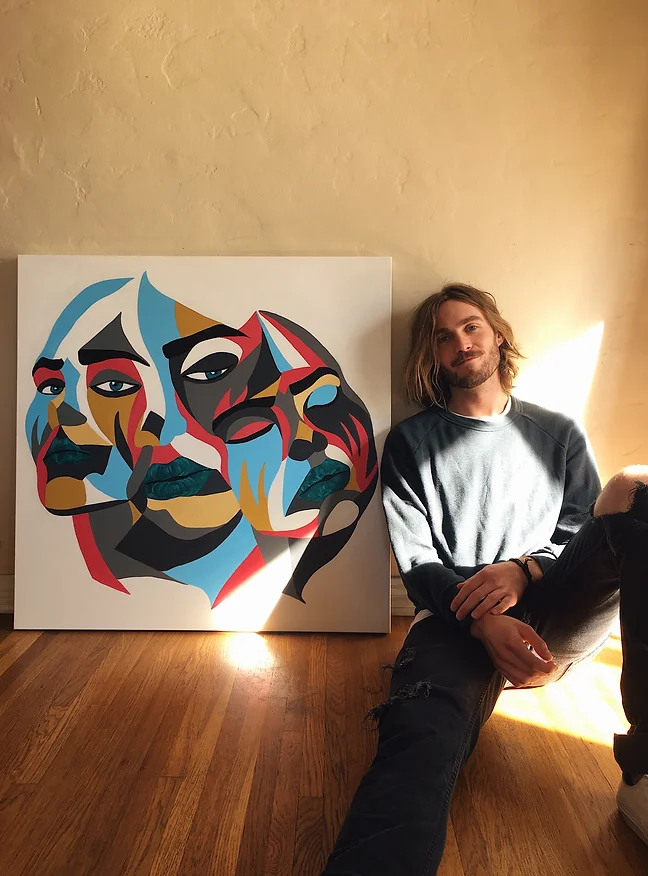 October's Featured Artist: Spencer McCarty
Introduction
In the heart of Denver, a city known for its vibrant art community, Spencer McCarty stands as another talented artist to hail from the great state of Colorado. His work is a blend of realism and abstraction, seamlessly weaving the threads of these two contrasting styles to create captivating and thought-provoking pieces of art. In this blog post, we'll delve into the world of Spencer McCarty, exploring his unique style, artistic journey, and the impact he has made in the local art scene.
The Artistic Journey of Spencer McCarty
Spencer McCarty, a talented Denver native, has always been drawn to the world of art. His passion for creativity ignited at an early age and grew steadily over the years. With a deep-rooted passion for animation and comics, Spencer's artistic journey has been characterized by his innate talent and love for drawing. McCarty's dedication to his craft is evident in the rich tapestry of work he has woven, each piece showcasing his remarkable ability to capture both the essence of reality and the ethereal world of abstraction.
Blending Realism and Abstraction
McCarty's art is a testament to his skills in two contrasting styles: realism and abstraction. His unique approach to combining these styles creates a visual experience that captivates viewers and stirs their emotions. By bridging these two worlds, McCarty offers a fresh perspective that challenges the boundaries of traditional art.
In his realistic pieces, McCarty pays meticulous attention to detail, expertly capturing the subject's essence with precision. His compositions are vivid and lifelike, reflecting his deep understanding of form and structure.
On the flip side, McCarty's abstract works invite viewers into a realm of boundless creativity. These pieces are a journey of exploration, with colors, shapes, and textures forming a dialogue that speaks to the soul. Each abstract creation is an open canvas, inviting interpretations as diverse as the individuals who encounter them.
The Impact on Denver's Art Scene
McCarty's work can be seen throughout Colorado whether it be on a utility box or his murals at local hotels and schools. The vibrant colors he brings to a "boring" scene help Colorado shine with beauty. Street art is the best when an artist can take a wall or inanimate object like a utility box and make it something that brings life to the city. We're excited to showcase McCarty's work this upcoming October First Friday in the Santa Fe Art District. Hours will be from 6pm-10pm. We hope to see you there!