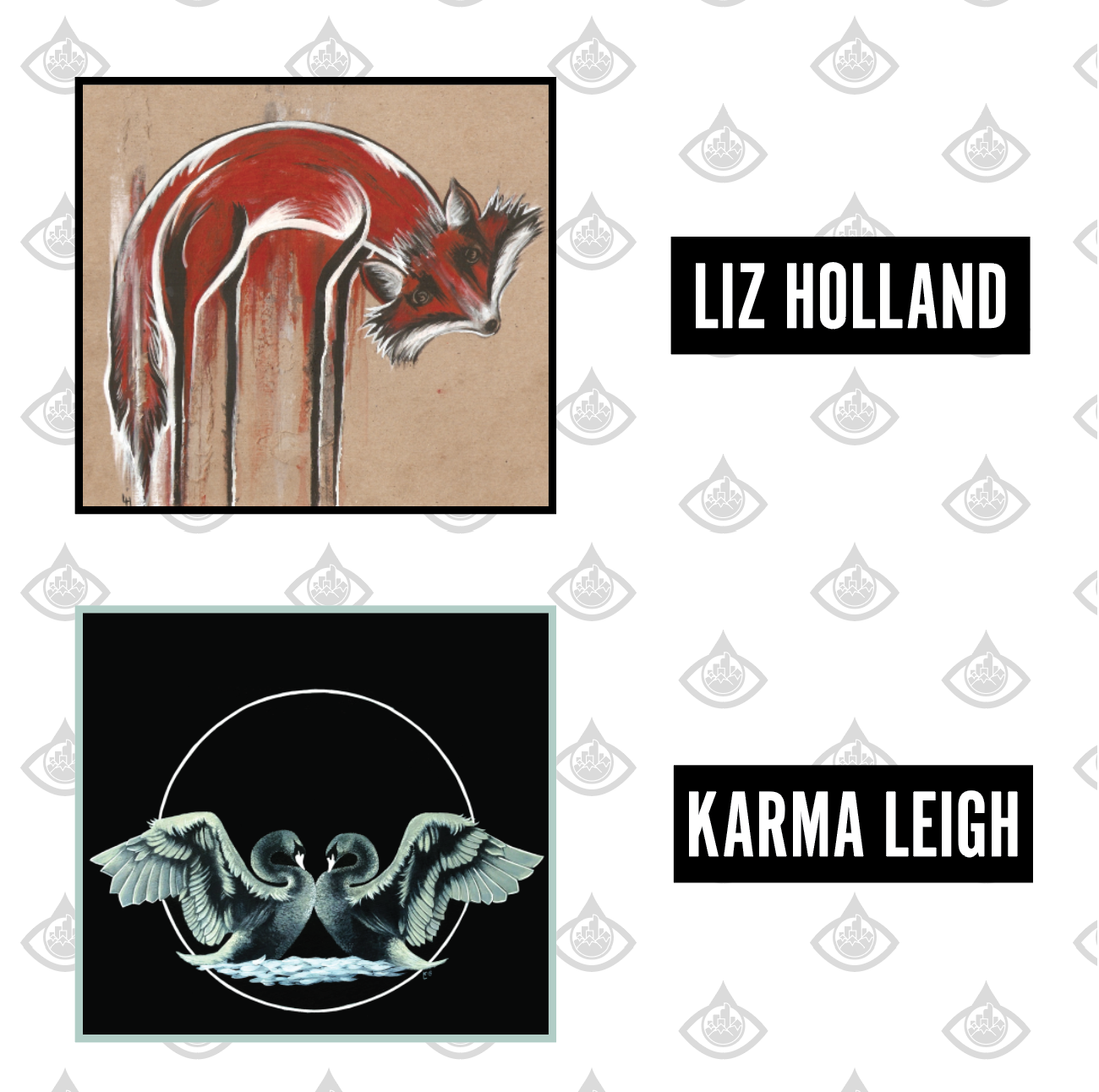 Karma Leigh & Liz Holland 9.4
Karma Leigh
Karma Leigh is a Colorado native who was blessed to grow up between two worlds, the urban life of the city and the natural wonders of the Rockies. Both have inspired her work as an artist and educator. Karma has always had an innate desire for exploration and traveled to many cities in the US landing her in Phoenix for three years. It was there her passion to create, and become a better artist, was fueled by the many prolific artists she was surrounded by.
Karma Leigh is a self-taught painter, muralist, curator and creator of jewelry and tangible goods. Her talents are not limited to the paint and palette. She has helped organize successful vendor markets for FemFest, taught for the EPIC Arts program out of Redline Gallery, and was a teacher and Education Coordinator for Museo de las Americas. Karma is also an art teacher with Voz y Corazon, a suicide prevention program in Denver and will be teaching her own art program in 2020 at Gypsy House Café.
Liz Holland
Everything is what you make it.  Starting on the back of notebooks and even groceries in 2012, Liz Holland has always been drawn to the texture of cardboard and its many possibilities. Living and working away in Denver, CO,  her real inspiration has continued to grow from wildlife rehabilitation and conservation work by various organizations outside of the city. A portion of all sold pieces will be donated to wolfsanctuary.co and https://primarilyprimates.org/?