August Featured Artist: Chris "Dokebi" Sammons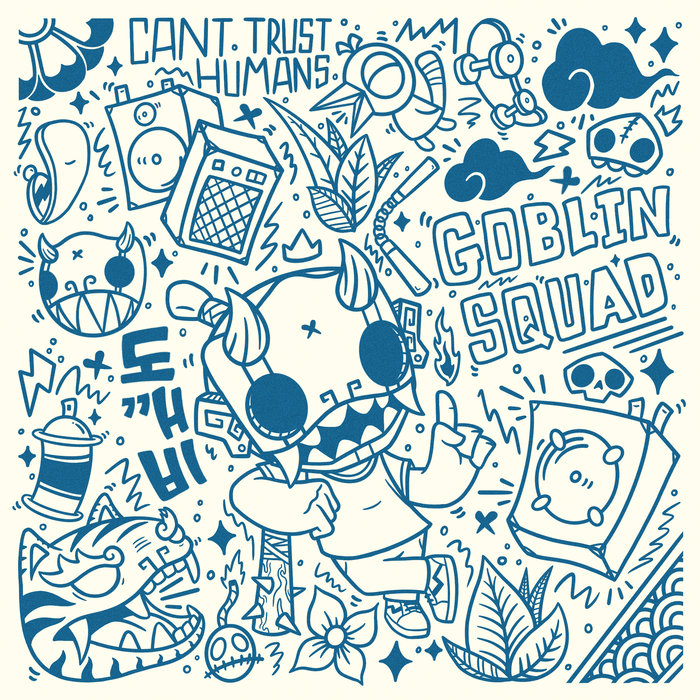 Amidst the vibrant and eclectic art scene in Denver's Santa Fe Art District, a new artist has landed in town by the name of Chris Sammons, aka "Dokebi". As the Abstract Denver art show approaches, we delve into the captivating world of Dokebi and explore the mystique that surrounds his art. 
1. The Birth of Dokebi
The alias "Dokebi" originates from Korean folklore, where mischievous goblins are known for their playful nature and shape-shifting abilities. Chris adopted the Dokebi persona, drawing inspiration from the dokebi's transformative characteristics, and began crafting his art as an expression of playful rebellion and street art culture.
One of the most fascinating aspects of Dokebi's art is the fusion of Eastern and Western influences. His work reflects a harmonious confluence of diverse cultural elements, breaking down barriers and bridging the gap between different worlds.
2. A Little of Everything 
From stickers to large murals, Chris does a little of everything. An artist that isn't afraid to add tools to the toolbox is always successful in the long run. Chris Dokebi is no exception to this rule. You can find Dokeb's works on beer labels, stickers, paintings, wood-cut prints, tattoos, and since 2020 vinyl toys. In 2020, Chris and Strangecat Toys released Puck the Little Painter; the first ever Dokebi vinyl toy. A year later they released Best Friends; a Calvin & Hobbes inspired vinyl toy in collaboration with Chris RWK. Recently another collab with Kidrobot was released and look no further than Abstract if you'd like to see it in person. 
3. Community Building
Dokebi's art not only resonates with individuals on a personal level but has also brought together a community of like-minded enthusiasts. Through social media and local events, he has fostered a sense of belonging among his followers, creating an inclusive space for individuals to share their passions and artistic endeavors. This can be seen by the fans who post his sticker slaps daily in hopes of making the cut for a repost on the Dokebi page. There's a real sense of community when you look at Dokebi's social media. It's obvious his fans appreciate his art and only want to show love and support.
Come see the new works from Chris Sammons aka "Dokebi" this next First Friday in the Denver Santa Fe Art District 8.5, from 6-10 pm. 
Be the first to comment...